Hand Wash Family Starter Pack is designed for every family and is bringing great savings. This Hand Wash Family Starter Pack comes with a dispenser pump and two empty refillable bottles (500ml). It helps you and your family to save money while preserving our environment by reducing the amount of single use plastic wastage.
Safe for all skin types, this refreshing bergamot scented antibacterial soap creates a moisturizing lather to clean your hands effectively and keep you and your loved ones safe.
Formulated with nourishing Aloe Vera to soothe your hands and Tea Tree Oil known to protect against germs and bacteria. Our non-drying formula helps maintain soft, supple skin while effectively cleansing your hands from germs and bacteria, keeping them healthy and soft.
Our antibacterial soap has a concentrated gel texture, requiring only one pump of hand wash to fully and effectively cleanse your hands. It also neutralises odours, leaving your skin smelling fresh after every use.
This refreshing antibacterial soap is ideal for anyone wishing to keep its family's hygiene high and is environmentally conscious.
The Hand Wash Starter Pack not only saves you and your family money, but it also reduces the amount of single use plastic significantly.
Vegan, cruelty-free, free from Paraben and synthetic colouring.
How to Use Hand Wash Family Starter Pack:
Remove the cap from the Hand Wash Super Value (5 litre) and replace it with the dispenser pump. Fill the hand wash into the refillable bottles (500ml). Pump the hand wash onto your hands. Lather up with water, cleanse your hands and rinse thoroughly.
Hand Wash Ingredients:
Aqua, Lauric Acid, Myristic Acid, Sodium Laureth Sulfate, Glycerine, Bergamot Fragrance, Palm Kernelamide DEA, Tetrasodium EDTA, Imidazolidinyl Urea, Aloe Barbadensis (Aloe Vera) Leaf Extract, Melaleuca Alternifolia (tea Tree) Leaf Oil, O-Cymen-5-Ol.
5 litre.
We carefully source our ingredients from reputable sources to ensure quality. Our ingredients are in accordance with ECOCERT guidelines and standards.
Best used within 12 months of opening.
This Hand Wash Family Starter Pack includes:
Find out here how the use of Hand Wash can keep you safe and bacteria at bay.
RM

88
or 3 payments of RM 29.33 with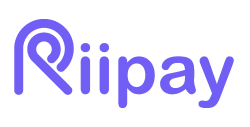 RM

18
or 3 payments of RM 6.00 with